World Class Services
We bring to customers worldwide, high quality IT Services. Through our businesses we offer a portfolio of IT Services. Our Servcies focus on Business Application Services, Technology Infrastructure Services, IT Consulting Services, Analytics and Information Management.
Business Application Services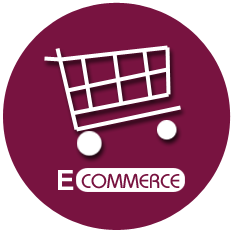 With the rapidly changing business environments and the rapid evolutions of Technologies effecting the Global business environments, Enterprises demand unprecedented support, seamless and cost-efficient solutions which can quickly respond to changes to makes them stay ahead of competition. The enterprise applications world has now reached a point of inflection, giving rise for the integration of Business Application Services to support the critical parts of the business and to take the performance of your enterprise to un-reached levels. We understand your need to adapt to changing technology trends like SOA and SaaS that transform the way software is developed and delivered, and provide solutions that enable you to look ahead into future business. GUTTITECH Enterprise Applications Services are designed to address the most complex business requirements. They provide comprehensive business and industry solutions, enabling organizations to: Increase Productivity Accelerate Business Performance Lower Cost of Ownership Our Enterprise Application Services are focused on providing packaged and platform-led services ranging from designing, building, deploying, and managing applications in areas such as Enterprise Resource Planning (ERP), Customer Relationship Management (CRM), Human Capital Management (HCM). Our integrated Business Solutions across the Applications and Technology platforms, transform business processes, maximize and extend value of package applications, aggregate application capabilities to drive greater collaboration and commerce with customers, integrate and optimize application architecture aligning it to business priorities, enable secure IT operations enforcing consistent risk and compliance mandates and drive a total quality approach for applications and technology solutions GUTTITECH works with you to develop the appropriate Enterprise solution to achieve your goals. Our approach to Enterprise Application services is to treat you as our strategic partner. We help you to transform your business into an agile enterprise. We not only implement enterprise applications, but provide the whole gamut of services to design, build, and manage solutions that drive down your total cost of ownership.
Technology Infrastructure Services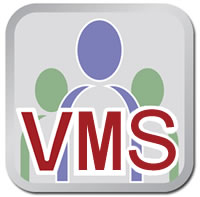 Increasing globalization. Rapidly evolving technology. New, virtualized ways of working. And a Millennial generation of workers and customers. Together, these megatrends are changing the IT landscape—and comprising the Future of Work. For companies to become "next generation businesses," IT leaders must be seen as integral players who deliver on four value levers: efficiency, effectiveness, virtualization and innovation.
IT Consulting Services

At GUTTITECH Consulting, we help companies think ahead. Business today is evolving faster than at any other time in history, and tomorrow there are going to be challenges we can't even imagine today. And opportunities. But to survive and thrive, we must imagine that future. We must anticipate it. Even while we're helping you solve your business challenges today, we're thinking about the future - and how we can take you there. Which is what gives you the competitiv​e edge in what's to come. Guttitech Consulting can give you the business analyses you need and follow through with implementation. As part of Wipro, the world's leading provider of integrated business, technology and process solutions, we can deliver a depth of resources that's unsurpassed by other firms. We have the flexibility to deliver solutions quickly and cost-effectively. And our confidence in our ability to think ahead makes us willing to be measured against any business outcomes. Which means that with GUTTITECH Consulting, you get the advantage of future thinking - along with the advantage of being taken the rest of the way.
Analytics and Information Management

Enterprises today need insight into processes and results that will drive the right decisions to deliver sustainable business performance. Business leaders, who master the process to capture, store and translate enterprise wide data into actionable business insights, will continue to outperform competition. GUTTITECH Analytics and Information Management services help customers accelerate enterprise wide performance through smart, agile and integrated analytical solutions and frameworks. By bringing together the combined expertise of Analytics, Business Intelligence, Performance Management and Information Management, we help customers derive valuable insights, make informed decisions and drive revenues by harnessing and leveraging enterprise information.
IT Services